So, you're interested in Pitch Wars–yay!! First, give yourself a pat on the back, because writing is tough. In my totally unbiased opinion (read: completely biased), this contest is a great way for newbies to learn from authors established in their careers.  I'd like to say that after being a mentor for three years that writing a wish list gets easier. It doesn't. Because I want ALL THE THINGS.
So, before I get started on what I'm looking for this year, here's a little about myself:
I'm a USA Today bestselling author of  7 books, including The Rule Breakers series and the Snowpocalypse series. I write fluffy rom coms and sizzling erotic romance. I have a new firefighter series coming out early next year with Montlake. Along with writing, I am an English teacher and professional coffee drinker (seriously, I channel my inner Lorelei Gilmore).  I have a 4yo son who keeps me on my toes, a black lab with more skills than Houdini, and a husband who reminds me that real life HEAs are possible. Needless to say, I'm a busy woman!
Hobbies: reading, binge watching shows on Netflix, hiking, dancing, singing in the car, and eating..probably my  favorite past time of all.
Favorite Shows: Hart of Dixie, Gilmore Girls, Supernatural, and Unbreakable Kimmy Schmidt.
In the past, I've mentored YA, because I have a soft spot for the genre, but this year I am swinging back to mentor adult and NA, which is probably more fitting because all of my books are adult contemporary 🙂
How I can help you: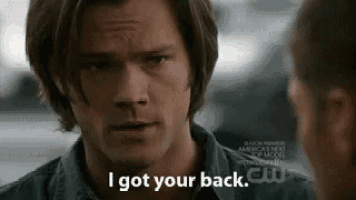 Point out plot inconsistencies
Pacing issues
Characterization
Sexual tension
Sussing out/strengthening character motivations
Kickass query and synopsis writing
Be part of your support system (every writer needs a support system–it's how we survive. I won't just be there for you for Pitch Wars, but beyond that, because I'm in it for the long haul with my mentee)
My mentoring style
As a mentor, I promise:
constructive criticism
honest feedback
to help brainstorm ideas to fix any issues in the story
I will most likely do two passes of the project (possibly three). If you are going to work with me, I am not one to sugarcoat things, and I will always be honest with you. With that said, I offer constructive feedback and will never tear you or your writing down. Oftentimes, I pose questions to make you think about your book, about certain scenes, characterization, etc. I don't like to outright tell you to "take this out"– unless your character says they hate DQ Blizzards, because that's a deal breaker– because you are the person who needs to make those decisions. I will always point out what I think isn't working or could possibly be tweaked to make it better. I urge all writers to listen to their gut when it comes to feedback. When I was first starting out, I took any and every suggestion I got in regards to my manuscript. Want to know what happened? My manuscript suffered because of it. With that said, I do expect my potential mentee to come into this with an open mind and be willing to dig deep to make your manuscript better. I've been in the business for a few years and have read A LOT in my genre. I can pretty easily spot what works and what doesn't.
Here's what edits will look like:
First pass: overall plot, characterization, making sure every scene moves plot forward
Second pass: fine tuning overall book, making sure everything is consistent, correcting any blatant grammar issues
Communication style
I love chatting through email, messenger, gchat. If you have questions while you're working on your edits, my door is always open. I am not so much of a phone person, but am definitely able to do so if needed. I treat the mentor/mentee relationship much like I would a friendship (because it is!) and want whoever I work with to feel comfortable reaching out to me.
On to the good stuff!
What I'm looking for:
Romance– All the romance. All of it.
Okay, maybe not M/cat romances, but pretty much everything else. As far as straight-up contemporary romance goes, light and fluffy is my jam. I love anything that is super tropey, and of course, high concept (if you can explain your book in a sentence or two, extra kudos). Some of my favorites include: Jill Shalvis, Kristan Higgens, Tessa Bailey, Roni Loren, Sally Thorne, and Kristen Callihan.
Romantic suspense or suspense elements- I am a huge fan of authors like Melinda Leigh, Julie James, Shayla Black and Lexi Blake's Perfect Gentleman series. If you have something in a similar vein, please sent to me!
Cozy Mysteries
Fun, quirky mysteries are my jam. I love bumbling heroines and the messes they get themselves into. Some of my favorite authors in the genre include: Janet Evanovich, Joanne Fluke, and Charlaine Harris. But seriously, if you have a Zoe Hart type character that is thrown into a cozy murder mystery, I'm down for that.
Fantasy— If you have beautiful prose and breathtaking world building, I'm on board. Bonus if there is romance in it (think ACOMAF by Sarah J Maas). A few of my favs:  The Name of the Wind by Patrick Rothfuss, Mistborn series by Brandon Sanderson, The Magicians by Lev Grossman.
Diversity– I'd love to see diverse characters in any of the above genres. We live in a diverse society, and I'd love to see that reflected in books.
What I'd like to see in general:
humorous writing/characters
clear conflict that your characters have to overcome/ clear motivations and goals
something that will make me smile. As said before, I LOVE the fluff
Rory/Lorelai type relationship
Strong heroines
Nice guys, ones who treat women with respect.
Smart, purposeful prose that will keep me flipping the page.
Tropes I love:
Enemies to lovers
Older brother's best friend
Second chance love
Fake relationships
May/December
Small town/fish out of water
Not on my wish list:
Science Fiction
Thrillers
Anything involving rape (I can't handle the subject, and you want someone who will be able to help you out with your MS) or heavy issues.
Slut shaming, misogyny, or all around assholery
If you have any questions, please don't hesitate to ask! I look forward to getting to know all of you ❤
~Jen
Secret scavenger hunt word:
1.

2.

3.

4.

5.

6.

7.

8.

9.

10.

11.

12.

13.

14.

15.

16.

17.

18.

19.

20.

21.

22.

23.

24.

25.

26.

27.

28.

29.

30.

31.

32.

33.

34.

35.

36.

37.
Powered by… Mister Linky's Magical Widgets.